We are delighted to announce the launch of our first book, the Personalised Wedding Guestbook. This is now available in our shop with a range of illustration and colour choices.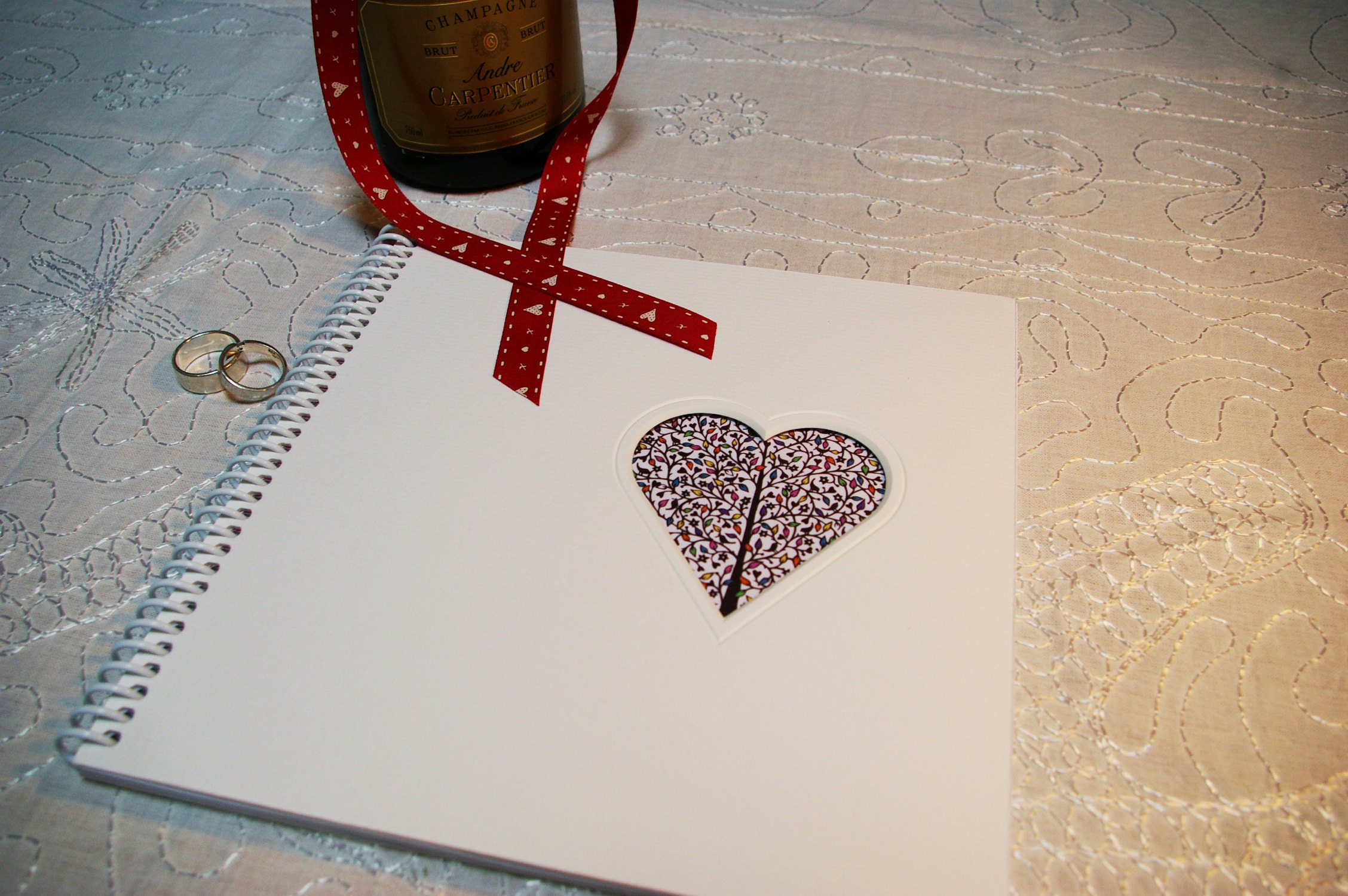 This beautiful ChickenPink Wedding Guest Book was designed for our very best friends' wedding .
It is a simple card book with a choice of three different heart-shaped illustrations peeping through the heart-shaped window on the front cover.
David and Jenette were so delighted with it that we thought we should 'share the love' and offer it for sale to other happy couples.
The ChickenPink Wedding Guest Book is the perfect gift for a wedding, with 25 pages to record the comments and signatures of everyone attending the happy day - a beautiful memento that will help the lovebirds look back on their wedding day for years to come.  
Our creative and eye-catching designs are proving very popular so far and we will soon be launching a 'paper-cut' version of this delightful book - keep checking back to see more lovely gift ideas!
Love from
The ChickenPink team